All approvals obtained by Safra are a quality guarantee of our production process and our company's products, always in respect of international standards and customer's specifications.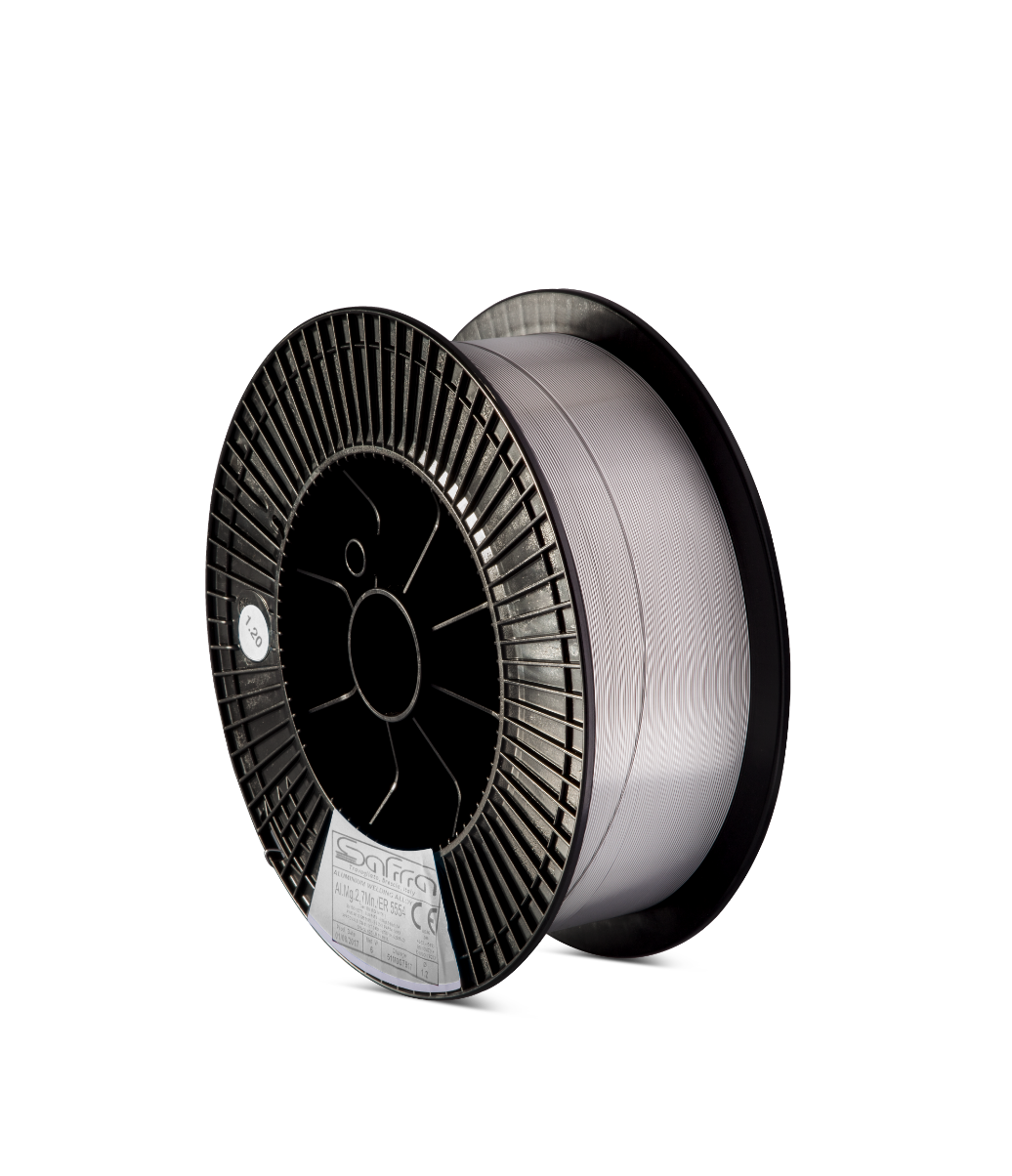 Aluminium
Safra manufactures and distributes worldwide high-quality approved aluminium alloys welding consumables.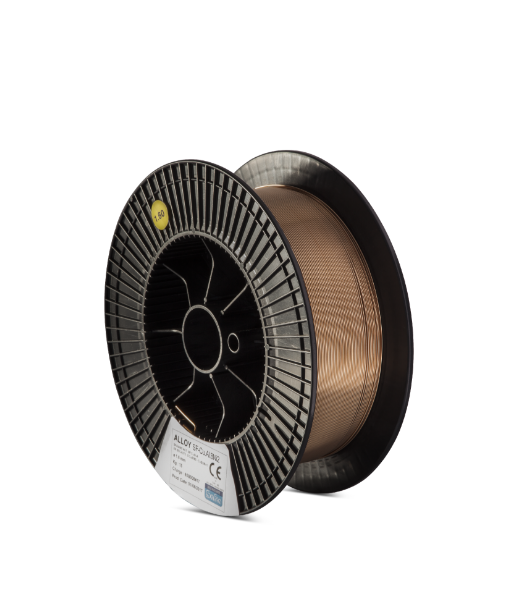 Copper
Planning and production of copper alloys welding consumables, delivered with worldwide recognized quality approvals.
| | | |
| --- | --- | --- |
| APPROVALS – MIG wires | Shielding gas: EN ISO 14175 - 11 | *** also for shielding gas EN ISO 14175 – 13 only for Lloyd's Register |
| BRAND | Lega | Tipo | mm | DB | VdTUV | ABS | BV | DNV | LR | RINA | NKK |
| --- | --- | --- | --- | --- | --- | --- | --- | --- | --- | --- | --- |
| | | | | | | | | | | | |
| --- | --- | --- | --- | --- | --- | --- | --- | --- | --- | --- | --- |
| SAFRA | 5356 | MIG | 0,8 | | | | | | | | |
| | | | 1,0 | | | | | | | | |
| | | | 1,2 | | | | | | | | |
| | | | 1,6 | | | | | | | | |
| | | | 2,0 | | | | | | | | |
| | | | 2,4 | | | | | | | | |
| | | | | | | | | | | | |
| --- | --- | --- | --- | --- | --- | --- | --- | --- | --- | --- | --- |
| SAFRA | 5183 | MIG | 0,8 | | | | | | *** | | |
| | | | 1,0 | | | | | | *** | | |
| | | | 1,2 | | | | | | *** | | |
| | | | 1,6 | | | | | | *** | | |
| | | | 2,0 | | | | | | | | |
| | | | 2,4 | | | | | | | | |
| | | | | | | | | | | | |
| --- | --- | --- | --- | --- | --- | --- | --- | --- | --- | --- | --- |
| SAFRA | 5087 | MIG | 0,8 | | | | | | | | |
| | | | 1,0 | | | | | | | | |
| | | | 1,2 | | | | | | | | |
| | | | 1,6 | | | | | | | | |
| | | | 2,0 | | | | | | | | |
| | | | 2,4 | | | | | | | | |
| | | | | | | | | | | | |
| --- | --- | --- | --- | --- | --- | --- | --- | --- | --- | --- | --- |
| SAFRA | 4043 | MIG | 0,8 | | | | | | | | |
| | | | 1,0 | | | | | | | | |
| | | | 1,2 | | | | | | | | |
| | | | 1,6 | | | | | | | | |
| | | | 2,0 | | | | | | | | |
| | | | 2,4 | | | | | | | | |
| | | | | | | | | | | | |
| --- | --- | --- | --- | --- | --- | --- | --- | --- | --- | --- | --- |
| SAFRA | 1450 | MIG | 0,8 | | | | | | | | |
| | | | 1,0 | | | | | | | | |
| | | | 1,2 | | | | | | | | |
| | | | 1,6 | | | | | | | | |
| | | | 2,0 | | | | | | | | |
| | | | 2,4 | | | | | | | | |
| | | | | | | | | | | | |
| --- | --- | --- | --- | --- | --- | --- | --- | --- | --- | --- | --- |
| SAFRA | 5554 | MIG | 0,8 | | | | | | | | |
| | | | 1,0 | | | | | | | | |
| | | | 1,2 | | | | | | | | |
| | | | 1,6 | | | | | | | | |
| SAFRA | 5556 A | MIG | 1,2 | | | | | | | | |
| | |
| --- | --- |
| APPROVALS – TIG rods | Shielding gas: EN ISO 14175 - 11 |
| BRAND | Lega | Tipo | mm | NKK | VdTUV | DB | ABS | BV | DNV | LR | RINA |
| --- | --- | --- | --- | --- | --- | --- | --- | --- | --- | --- | --- |
| | | | | | | | | | | | |
| --- | --- | --- | --- | --- | --- | --- | --- | --- | --- | --- | --- |
| SAFRA | 5356 | TIG | 1,6 | | | | | | | | |
| | | | 2,0 | | | | | | | | |
| | | | 2,4 | | | | | | | | |
| | | | 3,2 | | | | | | | | |
| | | | 4,0 | | | | | | | | |
| | | | 5,0 | | | | | | | | |
| | | | | | | | | | | | |
| --- | --- | --- | --- | --- | --- | --- | --- | --- | --- | --- | --- |
| SAFRA | 5183 | TIG | 1,6 | | | | | | | | |
| | | | 2,0 | | | | | | | | |
| | | | 2,4 | | | | | | | | |
| | | | 3,2 | | | | | | | | |
| | | | 4,0 | | | | | | | | |
| | | | 5,0 | | | | | | | | |
| | | | | | | | | | | | |
| --- | --- | --- | --- | --- | --- | --- | --- | --- | --- | --- | --- |
| SAFRA | 5087 | TIG | 1,6 | | | | | | | | |
| | | | 2,0 | | | | | | | | |
| | | | 2,4 | | | | | | | | |
| | | | 3,2 | | | | | | | | |
| | | | 4,0 | | | | | | | | |
| | | | 5,0 | | | | | | | | |
| | | | | | | | | | | | |
| --- | --- | --- | --- | --- | --- | --- | --- | --- | --- | --- | --- |
| SAFRA | 4043 | TIG | 1,6 | | | | | | | | |
| | | | 2,0 | | | | | | | | |
| | | | 2,4 | | | | | | | | |
| | | | 3,2 | | | | | | | | |
| | | | 4,0 | | | | | | | | |
| | | | 5,0 | | | | | | | | |
| | | | | | | | | | | | |
| --- | --- | --- | --- | --- | --- | --- | --- | --- | --- | --- | --- |
| SAFRA | 1450 | TIG | 1,6 | | | | | | | | |
| | | | 2,0 | | | | | | | | |
| | | | 2,4 | | | | | | | | |
| | | | 3,2 | | | | | | | | |
| | | | 4,0 | | | | | | | | |
| | | | 5,0 | | | | | | | | |
| | | | | | | | | | | | |
| --- | --- | --- | --- | --- | --- | --- | --- | --- | --- | --- | --- |
| SAFRA | 5554 | TIG | 1,6 | | | | | | | | |
| | | | 2,0 | | | | | | | | |
| | | | 2,4 | | | | | | | | |
| | | | 3,2 | | | | | | | | |
| | | | 4,0 | | | | | | | | |
| | | | 5,0 | | | | | | | | |
| | | | | | | | | | | | |
| --- | --- | --- | --- | --- | --- | --- | --- | --- | --- | --- | --- |
| SAFRA | 4008 | TIG | 1,6 | | | | | | | | |
| | | | 2,0 | | | | | | | | |
| | | | 2,4 | | | | | | | | |
| | | | 3,2 | | | | | | | | |
| | | | 4,0 | | | | | | | | |